The rising trend for ethically sourced fashion – on the high street as well as online
Whilst the idea of ethical fashion might seem like a contradiction in terms to the uninformed, the morality of looking good is hitting headlines – and has been for several years. Three years ago in 2009, high street retailer Warehouse launched its Warehouse Organic line, complementing the brand's trademark
dresses
 with organically produced t-shirts and tunics.
Shortly after the launch,
Vogue's Emily Zak commented on the range
, and on the gentle
immersion of ethical clothing into the high street, by noting that consumers want to be more involved in the 'whole process' of shopping.  The demand for ethical clothing
is in part thanks to an increase in consumer awareness. Shoppers these days are
much more aware of issues of brand responsibility, taking a deeper interest in
the labour practices and quality standards that go into the products they
buy.
It is not surprising then, that this attitude is prevalent in the fashion industry; supermarkets have been stocking in-demand Fair Trade and organic produce for over a decade; although there is yet to be a widespread call for Fair Trade cotton clothing to be sold in department stores.
Perhaps the biggest fight is for the high street. Fairly-traded and organic fashion has often been deemed the proviso of the rich as it has usually come with an elevated price tag. However, 2012 sees this changing.Following Warehouse's Organic
line three years ago, 2012 has seen H&M launch an ethical line. The increase
in ethical fashion choice is great news for shoppers who want to buy sustainably
without having to spend a fortune. Those interested can also catch
up on labels such as Howies, which has been running from Wales for over a decade
to great success, recently culminating in 'pop up' sales of Howie's items in
Shoreditch's uber-trendy Corbet Place.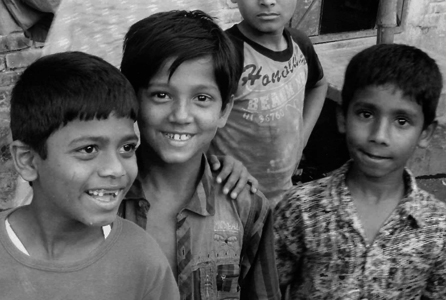 Ethical fashion: smiles all round